#IWD2023 Spotlight: FR's FinCrime Product Manager Anna Wojcik
Happy International Women's Day! #IWD2023
To celebrate, we're putting the spotlight on members of Fiat Republic, as well as Anamaria Fuiorea from our partners over at Yield App.
Without further ado, here's FinCrime Product Manager Anna Wojcik. (This interview has been edited for clarity).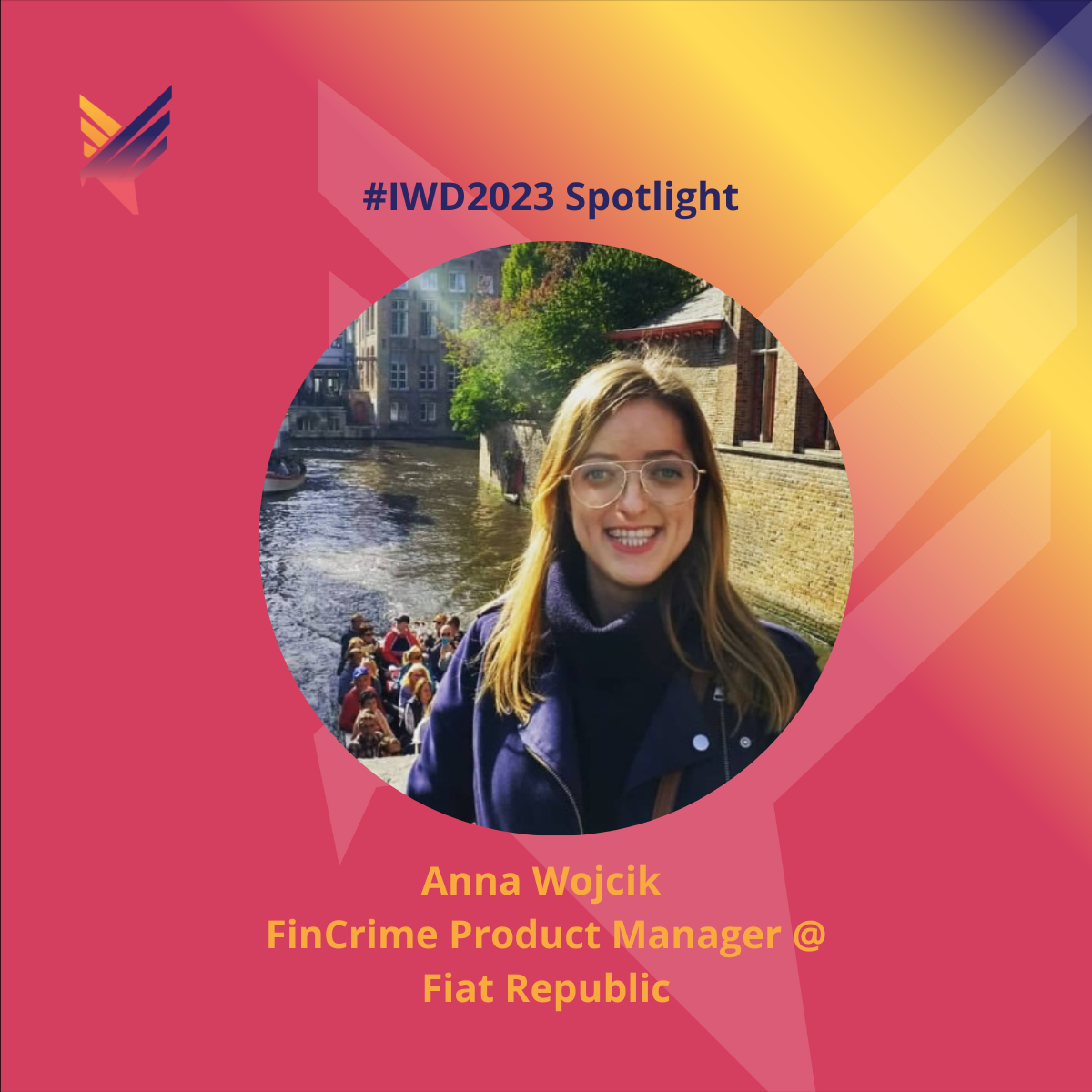 What are you passionate about?
Travelling and meeting new people! Visiting and learning about different cultures has a significant impact on the way I look at the world. Even though our company is full of people with different backgrounds and experiences, we work perfectly as a team, and I learn from them daily! I believe you can learn something valuable from everyone.
When you were a child, what did you want to be when you grew up?
I remember my friends always wanted to be a singer or movie star, and I always said: "ok, I will be your manager," and here we go. My childhood dream came true!
Who inspires you?
I am very inspired by Avinash (our CPO), and I admire his vast knowledge of product, banking, payments, and compliance and his ability to connect the dots. Likewise, Martyna, our CTO, aka 'tech queen,' is a great inspiration for every woman who wants to work within the tech industry and is always happy to share her knowledge.
Why did you choose this career path?
This area constantly grows and combines two subjects that I am keen on, Financial Crime (which is constantly evolving) and Product (where clients and market need constantly change), which ends up with many challenges and things to learn. This path also allows you to learn a lot about management, projects, planning and a lot more technical stuff, which I like!
What is your favourite part of your job?
To see the idea becoming a real product/feature and watch it working and being appreciated by the clients. I also have a chance to work with innovative and inspiring people who bring a lot of fun to our day-to-day work.
What is the best piece of advice you've been given?
Listen only to the advice of people who are where you want to be, who inspire you, and never give up on dreams!
When making hard decisions, when do you listen to others, and when do you listen to your instinct?
When I have a difficult decision, I might ask others for an opinion. However, I always make the final decision based on my instinct as I think I know best what is good for me, and let's be honest, women's intuition is undefeated!