Fiat Republic's Eagle provides a bird's-eye-view
The Fiat Republic Eagle is our company's mascot, and since every employee of Fiat Republic is a Fiat Republic Eagle, every employee is a Fiat Republic mascot! And what a diverse set of mascots we have. The Eagles are dispersed across seven countries and eleven nationalities. Fiat Republic is also only 15 months old! So we wanted to flock face-to-face, celebrate our achievements over the last 12 months, and look to the future.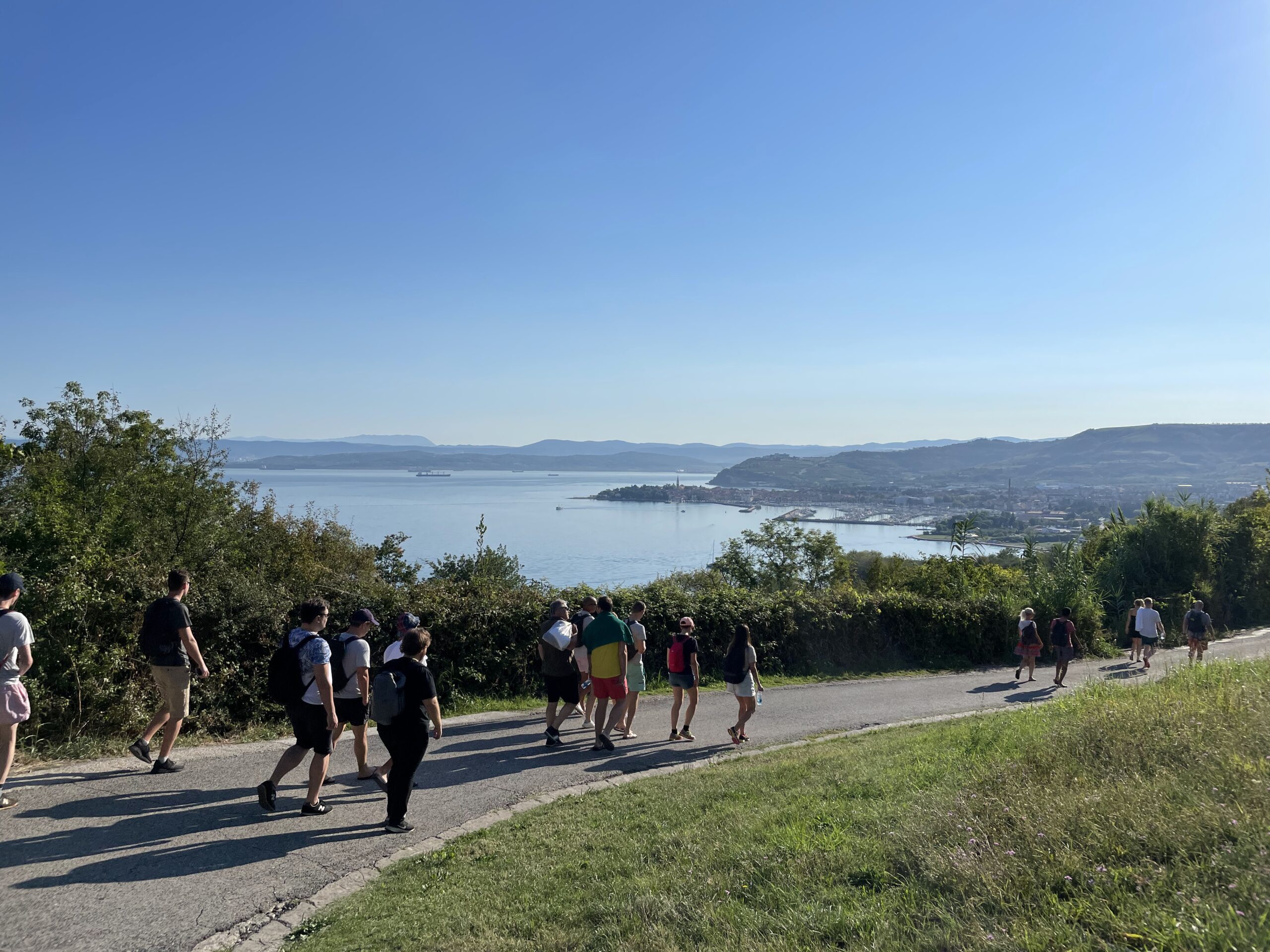 27 Eagles, three days, one priceless experience of collaboration
We asked our Fiat Republic Eagle to join us for a 3-day retreat in Slovenia to observe the Eagles together and experience the culture, collaboration, and dedication to achieving our mission: to fix the broken relationship between banks and crypto to unlock crypto to the masses!
This is what our Eagle had to say.
An Eagle Vision
I was excited and intrigued when I took flight and left for Slovenia. We've been growing fast, with many Eagles who would be meeting for the first time. To start, I wanted to share my experience observing from my perch, Chief Eagle Adam Bialy (Founder and CEO), as he gave a reflection on the past, present, and future. The original vision came from him; there are builders and fixers. Builders build fast, leaving gaps to be filled and tweaks to be made, in other words, bridges. We are one such bridge. Without us, there is no feasible route to mass adoption of Web 3.
Adam gave a rallying cry to the Eagles to stay focused, keep doing the things we're doing, and, importantly, continue to move fast and, as expected, gave us our next set of significant challenges to tackle. Retrospectively, Adam emphasized and celebrated our achievements, applauding every Eagle for the diverse value they have brought. Our traits, delivered collectively, brought us to this moment.
World-Building
Scrum and agile lead to the best performing teams in technology. So it was great to practice an exercise in this. We were separated into five teams, with a Head of Product for each who created a brief to build a lego city. This Product owner empowered the team to first come up with a vision for their concept of a city. One team got imaginative, creating an avengers of Web3-world, centered on a city of superheroes who offer humanity the chance for a more fair and people-centric financial services ecosystem.
Overall, the teams had to exercise all the characteristics needed of high-performing teams; communication, organization, clear roles and responsibilities, the ability to pivot, overcoming challenges at the moment, and, importantly, finding the optimal way to work together that leverages everyone's strengths. However, what was most impressive was that the teams with the most diverse functional representation seemed to excel. When you bring engineering, product, marketing, and operations together, diverse thinking and perspective lead to better outcomes.
Being obsessed with the voice of the customer
As an organization, it's fundamental to understand the customer. We had a guest speaker from the Crypto industry. As Eagles, we're obsessed with fulfilling the needs of our customers. It was great to hear first-hand the challenges, pain points, goals, and objectives crypto platforms are trying to achieve with their fiat strategy and operations.
Our guest shared immersive insights into their daily and long-term thinking on how crypto platforms can deliver a frictionless and instant payment experience to meet users' needs.
After a riveting session listening to the voice of the customer, I flew onwards to the final stop of my flight, to watch the Eagles have FUN!
Fun activities with relatable lessons of working in a start-up
Now it was time to watch the Eagles enjoy some well-deserved FUN! Among other things, Paddleboarding and Cycling.
Let's start with paddleboarding. For most Eagles, this was their first time. Everyone attempted to stand up on the board, with many splashes in the ocean. But this was a perfect lesson for them. Fiat Republic is a start-up, and when you're young and in a start-up environment, there are so many moments you can relate to when you get sideswiped by a wave or you're learning as you go.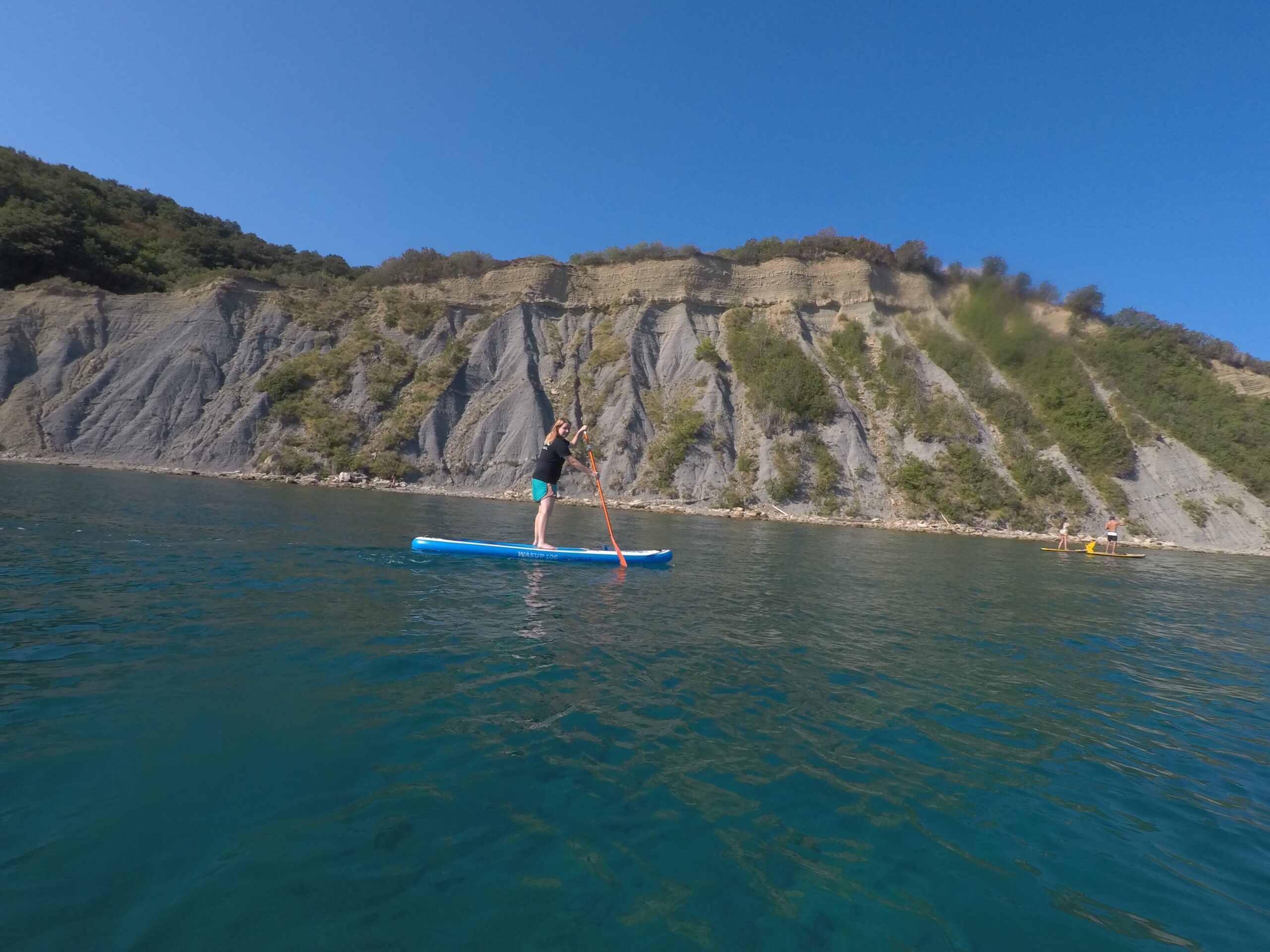 Cycling
A flock of 27 took flight on a tour of the beautiful coastline in Slovenia. Sure, there were some challenging hills to navigate along the route. As with any activity, there were lessons to be learned, cycling in unison for one. Cycling together and being in sync with one another, is critical for any organization, no less than at a start-up like Fiat Republic. It's also about looking out for one another, communicating with hazards ahead, and ensuring that every Eagle knows them. Nevertheless, although Eagles are known for being relentless, as a team, it's also essential to enjoy relaxing moments with each other, and with the cycle tour, those moments were plenty!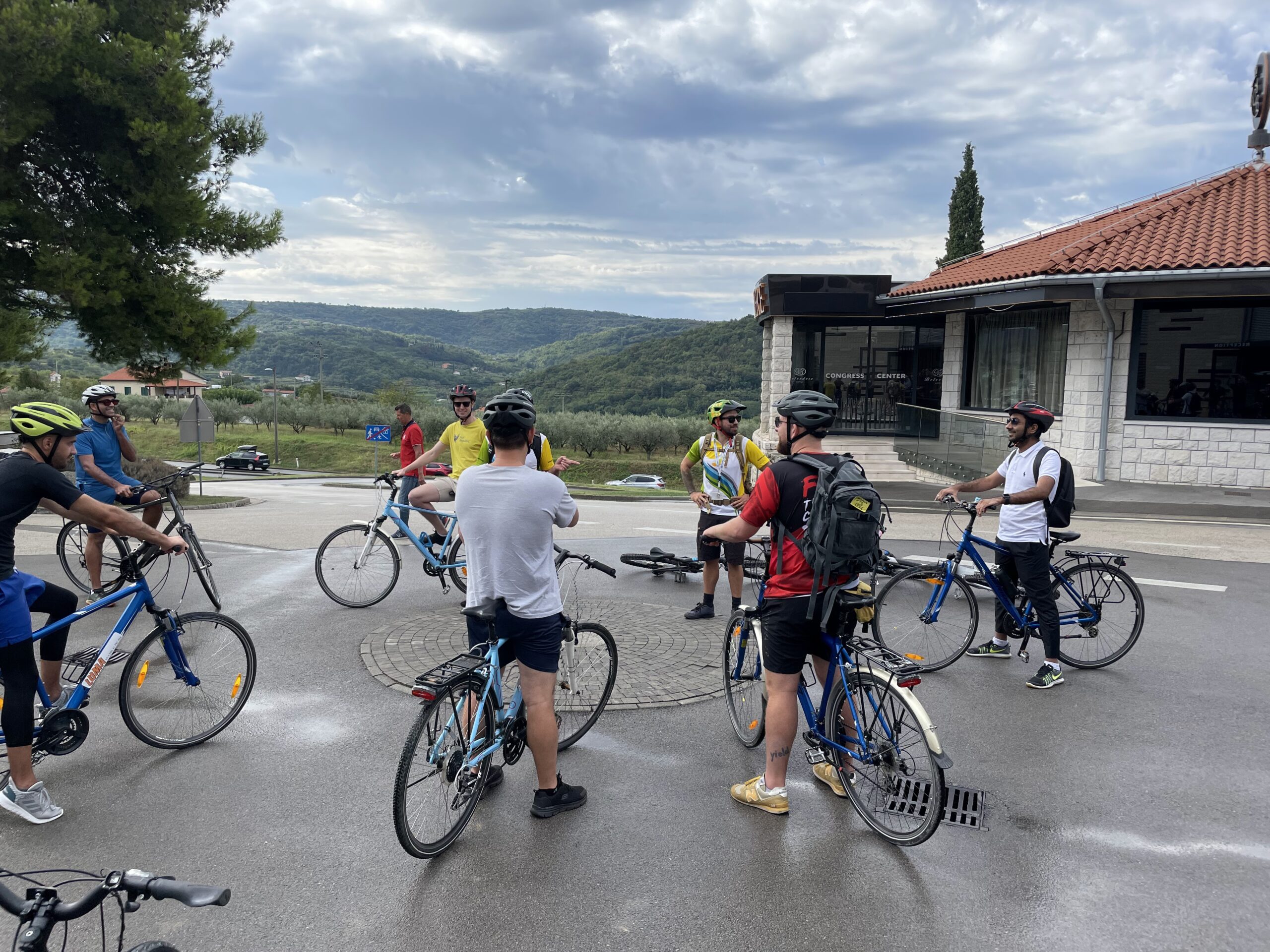 Our Eagles share how they embody our manifesto
Five Eagles were nominated to share how they embody and live the Fiat Republic manifesto and values in their work and why they love being an Eagle.
As I watched and listened (each Eagle was recorded on Eagle video), it was intriguing to listen to their stories; as a champion for our manifesto and company values (learn more here), it was a proud moment to see how each Eagle had made the values their own, what it meant to them and how they embody them. Watch for the soon-to-be-released videos.
And now it was time to fly back home. Well, what can I say? I thoroughly enjoyed my first experience joining the Fiat Republic Eagles on their company retreat. I left full of confidence and felt galvanized as I flew back home. I can't wait to see how high these Eagles fly. Judging from what I saw, the moon is not far enough!
Until next time everyone, this Eagle has now landed home!
Fiat Republic
Thanks for reading!
If you'd like to check out our manifesto, you can read it here:
If you'd like to join Fiat Republic, we're hiring!