Meet Martyna, Fiat Republic's Chief Technology Officer
If you say getting out of the comfort zone, facing what is beyond doable and pushing the limits to achieve good, we say Martyna Lewinska. We know our very own Co-Founder and CTO as someone with a hard-core work ethic, a robust ability to create impact, and who doesn't shy away from a challenge. In this week's People @ FR, we sat down with Martyna to learn what it takes to foster a thriving tech team, hear her two cents on crypto and what company culture means to her.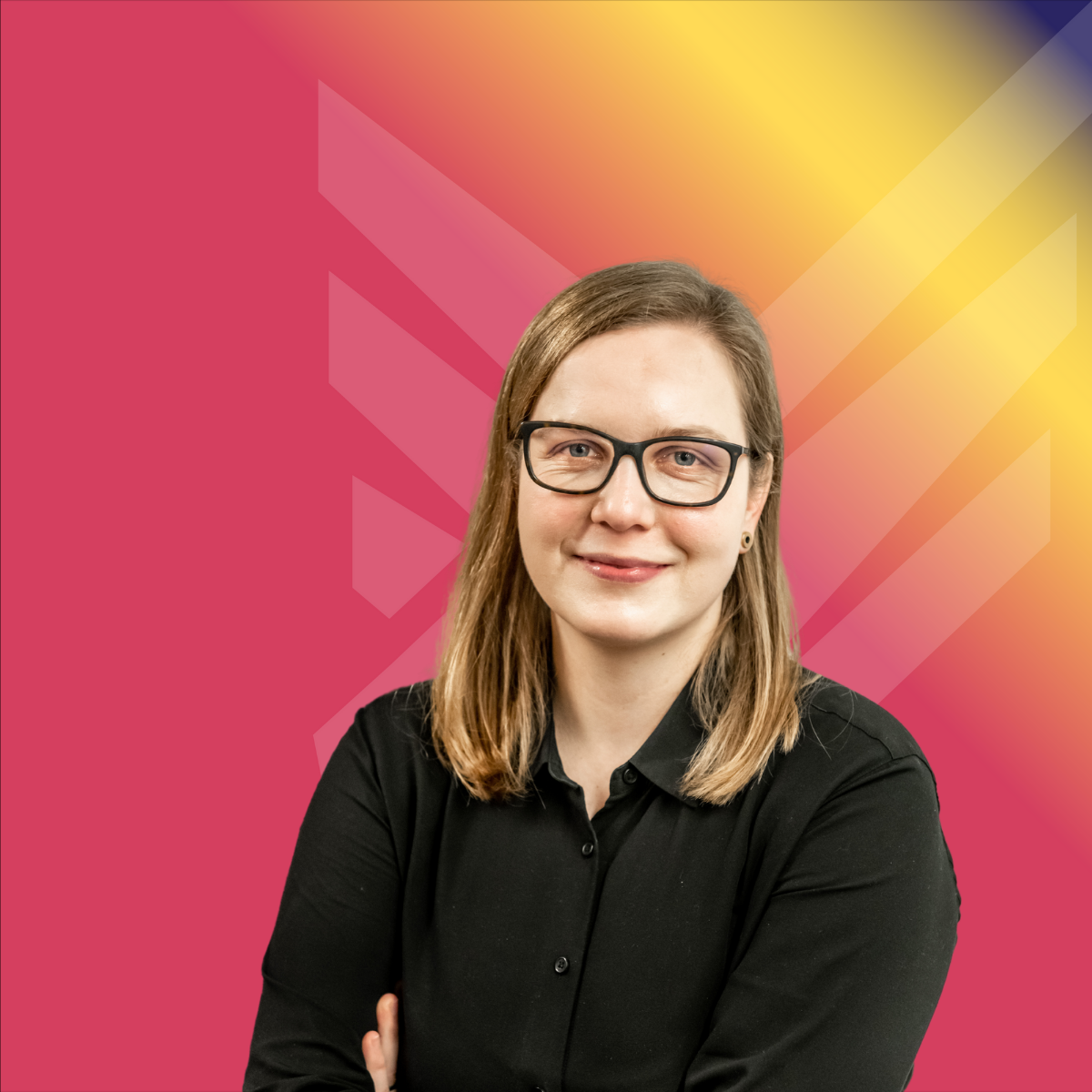 There are countless achievements from Martyna's working catalog well worth mentioning, but it's without a doubt the triumph of delivering and refining Fiat Republic's sophisticated payments platform together with the tech team under just four months that stands out. As CTO, Martyna wears many hats and responsibilities throughout the day; ensuring that the ever-growing Engineering team has everything they need to succeed in their roles is one of the most important duties.
We own, we don't blame
Martyna's team has grown exponentially in the past couple of months, with more to come – "It goes without saying that we have scrambled together the best people to make the impossible possible. I know that whatever we might take on will be a success because of the team and that we will continue to challenge ourselves and the market."
The culture says it all; we own, we don't blame. Martyna continues, "I'm so happy and proud of the environment we've built at Fiat Republic and in the tech team. There is a real sense of ownership at Fiat Republic and we don't point fingers if someone screws up. Everyone makes mistakes and instead of making a big deal out of it, we view it as an opportunity to learn. We encourage everyone to be curious and cultivate an explorative environment to find the best solution. Our company culture has evolved organically with each new person we've brought onto the team. Everyone has had a proper chance to create a real impact and has had their ideas heard. We value new ideas and take pride in having such an open approach to how to improve things at Fiat Republic."
Having the right tools and understanding your crew
The future spells crypto and is well on its way toward mainstream adoption and transforming the global economy. There is a change of tone around crypto and people's acceptance of payments, according to Martyna; "If someone would have told you ten years ago that you would be paying with your watch or phone, people would have been weirded out but look where we are today." The biggest driver of the digital transformation is people, but with the rising demand, there need to be rules put in place to respond to that demand in an appropriate and compliant manner.
Key to a thriving tech team is to ensure everyone has the right tools, "Everyone is different, so it's crucial to know your crew inside out, how they handle stress, what their preferred ways of working are and what they need from me as their leader. It's essential to know your team members' strong suits and ensure that they have all the tools they need to succeed to get where they want to be. We are developing a payment pipeline for companies constantly on the move, so we need to be agile, creative and ready to progress quickly. Put simply, we are a diverse team ready to take on any challenge put in front of us."
We are incredibly proud and humble towards the fact that we have an epic team of vibrant, fun-loving and SHARP people at Fiat Republic. To showcase these fantastic beasts, we are running a bi-weekly People @ FR campaign where we invite you to get a glimpse of everyone working at the company because we are bridging the gap between banks and crypto – collectively.