Meet Yevhenii, Fiat Republic's Senior Software Engineer
Meet our Senior Software Engineer, Yevhenii Buhai. Yevhenii has previously worked as a warehouse developer with big data projects and today knows every corner of Fiat Republic's backend. This fun and open-minded developer has us captivated by his love for his job, passion for his role at Fiat Republic and distributed systems...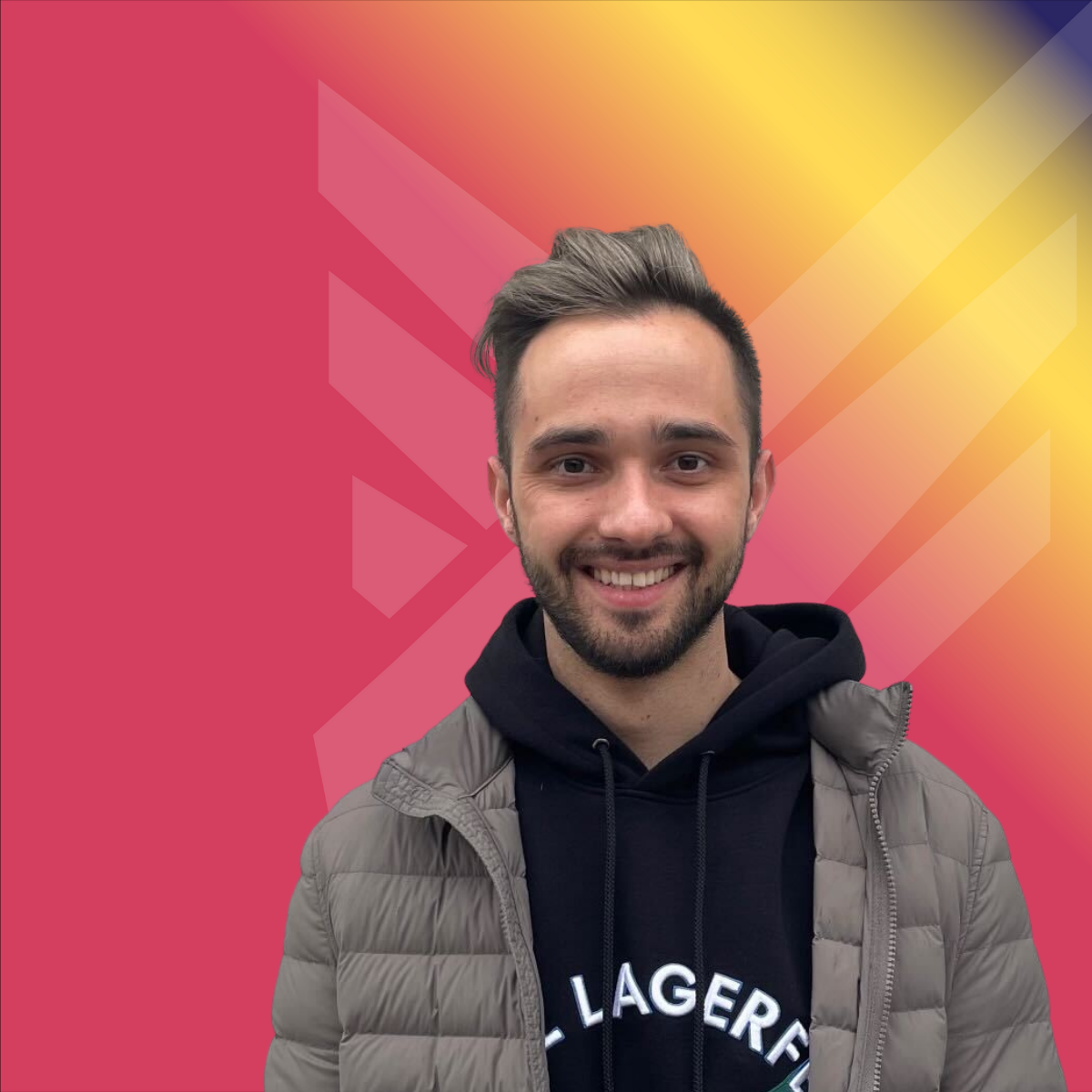 How did you get your start at Fiat Republic?
I was headhunted by our CTO Martyna Lewinska. She spent some time with me and talked through the tasks and the role. So, I decided to go for it. I wasn't looking for a new job, but it was a good change and I was genuinely intrigued.
What would you say is the unique part about working here?
Definitely the people. I felt I joined a group of friends with shared goals when I started. We work hard towards set goals, we have each other's backs and we perform at our best together.
What was your onboarding experience like?
When I joined the company, it was in the very early days, so it was intense. The tech team was very welcoming and they were eager for me to be onboarded, as there were still core features yet to be delivered. I did feel pressure to deliver, but I enjoyed being part of the initial production and taking responsibility for my decisions. Again, I felt tremendous support from the team with clear-cut communication and open constructive discussions from the get-go. I'm comfortable asking any questions, nothing too big or too small.
What's your productivity trick?
Get to work! I don't really have a productivity trick. What I do know, though, is that you won't necessarily love all the tasks that you do in your working life, but they need to be delivered. And if you don't do it, someone else will have to. So, just do it!
What's a fun fact no one knows about you?
Most people know everything about me. I'm an open book. I'm a bit awkward but also a lot of fun.
What is your team like and what have you learned about them?
I would say that we're very diverse, not just the tech team but the whole of Fiat Republic. We may differ in how we approach tasks, but we listen to each other and learn from one another. We treat ideas equally and are continuously encouraged to challenge each other. Personally, I have learned not to jump to conclusions. Sometimes we need to go fast to deliver, but we also need to let an idea mature.
Who are you inspired by in the company and why?
In all honesty, I'm inspired by everyone on the team but to name a few, Martyna for her attitude and unique ability to deliver on what's promised. She is direct but mindful, which I think is really important in a CTO and leader. Kuba for being epically patient and so knowledgeable within tech. I admire him because he can level with anyone and communicate and explain anything in tech to anyone. In general, tech environments tend to be impatient, so practicing understanding and patience are crucial to encourage learning and improvement. Then we have Pawel O, for his unique way of reasoning calmly and friendly. Pawel S, for his capability to look at a problem from a completely different angle, it's incredibly useful when developing or refining a product. Avinash for his vast knowledge in product development and his sharp mind. He has a magical power to understand everything tech-product and can turn it into actionable conclusions.
What words best describe Fiat Republic?
I would say we are eager, but the point is that we have a clear vision of where we are going and we can't wait to be there. We know our goals and want to deliver our product to the world. We're all about performance and we do it well, from delivery to documentation and discussion to finished solution. I would also say that we're centered around user experience and producing a developer-friendly product. We're challenging each other and set ideas. We move fast and we do it in an ever-changing and self-reflecting environment.
What would you say to a person considering becoming a part of Fiat Republic "Eagle"?
You are expected to deliver and impact the way we do things, the people are crucial to solving the overarching challenge; bridging banks to crypto. I find it very meaningful and inspiring.
What excites you most about Fiat Republic's journey and where it might lead us?
It feels like we could become a massive player in the market. Setting the standards with our solution would be big.
You're leaving a question for the next Fiat Republic Eagle being interviewed. What would you like to know?
Do you think we will inhabit space?
Pawel Saczawa, our Principal Engineer, left you a question to answer from previous Peopel @ FR interview; What does a good day at work look like for you?
So a good day for me means flexibility. Every day is unique; depending on what needs to be done and what I'm currently working on, you can shape your day based on that. Fiat Republic offers trust and flexibility and that's the right condition for a good day. Other than that, all you need is a cocktail and a beach to have a good day.
Our People @ FR series invites you to meet some of our Eagles worldwide. We are incredibly proud and humbled that we have an epic team of vibrant, fun-loving and sharp people at Fiat Republic. Discover what they love about their jobs, how they've grown their careers, what challenges they face and how we are collectively bridging the gap between banks and crypto. If you're interested in joining our flock, this is a fantastic opportunity to learn about our culture, people and how we work!