Meet Russell, Fiat Republic's Compliance Operations Officer
Contributing to the community, lending an expert hand in need and fearlessly paving the way - are A and O for our brilliant Compliance Operations Manager, Russell Chopping. With over 20 years of experience in retail payments, operations, risk and compliance, security consulting, cybersecurity and policing (yes, he served as a Police Officer - Special Constable - in Milton Keynes!!) we couldn't feel more assured that we have the right person (👮‍♂️) in place for the compliance team.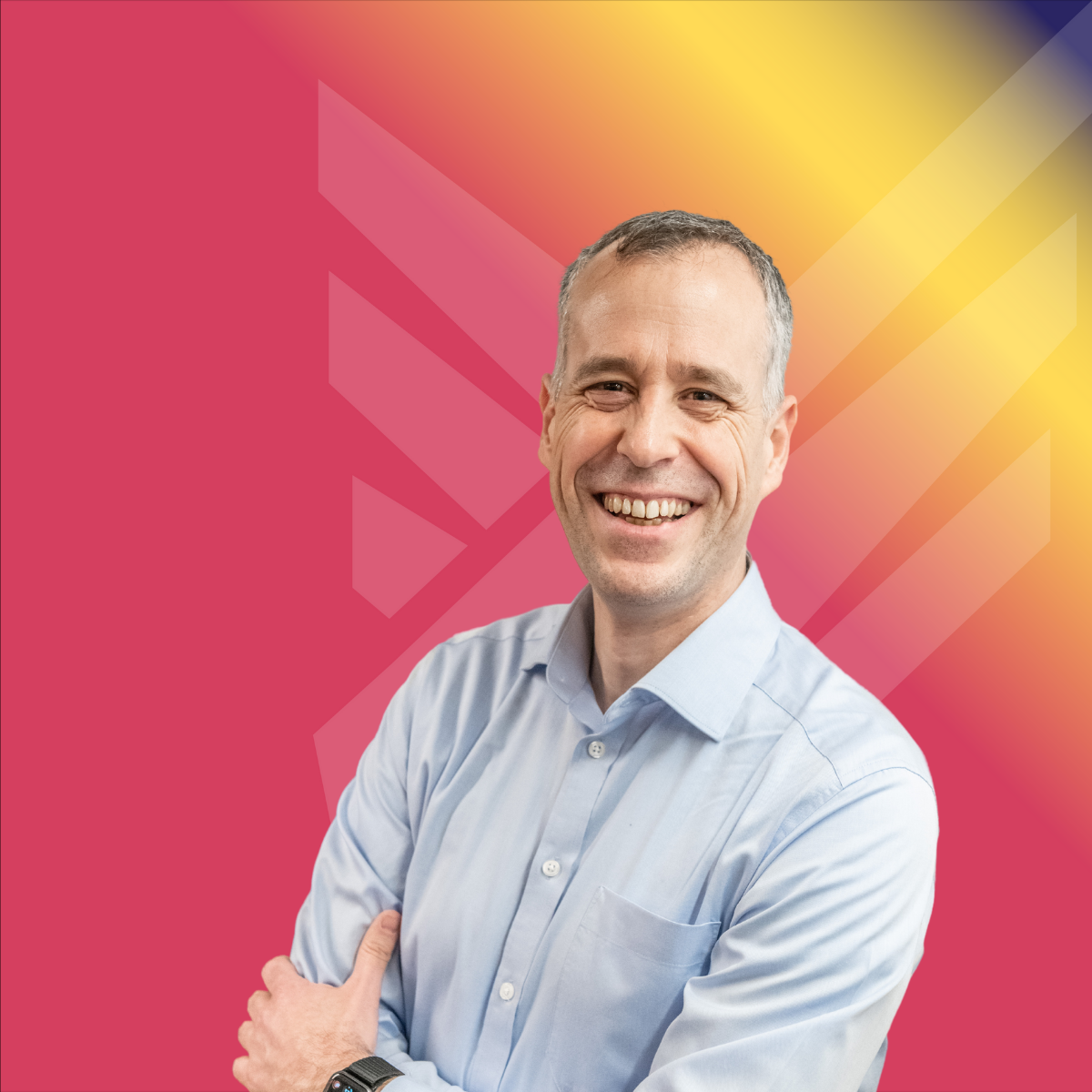 Apart from his long-suffering wife, two kids and the family pooch, Maise, Russell's passions stretch far from books; to supporting kids from different backgrounds for the Army Cadets in Milton Keynes, to wholeheartedly contributing to the community he lives in and the environment he operates in. In the immediate future, Russell is focusing on licensing in the Netherlands and building the foundations for a solid and qualitative compliance operations platform in his role at Fiat Republic.  
It all started with a simple Bitcoin Christmas Card and working closely with Adam Bialy in a number of roles over recent years – the fascination for crypto transitioned from an interest in the tech and defi models to a conviction in the transformative capabilities of blockchain and crypto technologies on the very fabric of our future lives, fast track to June 2021 when he joined Fiat Republic for a truly once in a career opportunity to be involved in an industry right at the beginning and to be able to leverage his hard-won compliance and operations experience to build a best in class service.
Russell's tips for keeping up with the crypto world are to set aside at least half an hour every day to research, understand, and really take in and understand the fundamentals of why cryptocurrencies will become part of our everyday lives in the near future. Tie that in with keeping a close eye on the markets (Make 'tradingview.com' your best friend!) and you can quickly build up a deep understanding of the power of cryptocurrencies.

What are the strengths of the Fiat Republic team?
We are courageous and bold. It's a bit of a cliché, but when we say we will do something, we invariably do. As a start-up, it also means that sometimes you need to pioneer and explore a field and take the leap – let's not talk about my crypto mining endeavors; Mrs. Chopping is still not impressed – and I believe that one of the things that set us apart is this same mindset across the Fiat Republic team.

With this collective mindset, we have this rare and uncanny ability to push through and get things done, and this resonates really well with what we're doing right now in the compliance team; we are pulling together all of our resources to develop robust policies and procedures – simply put, high standard of financial compliance!
We are incredibly proud and humble towards the fact that we have an epic team of vibrant, fun-loving and SHARP people at Fiat Republic. To showcase these fantastic beasts, we are kickstarting a bi-weekly People @ FR campaign where we invite you to get a glimpse of everyone working at the company because we are bridging the gap between banks and crypto – collectively.