Meet Avinash, Fiat Republic's Chief Product Officer
Meet the champion of product, payments expert and master of calligraphy: the one, the only, Fiat Republic's Chief Product Officer Avinash Agrawal. With a serious track record in the payments space, Avinash heads up the product department, ensuring that Fiat Republic delivers rock-solid solutions for our customers at speed.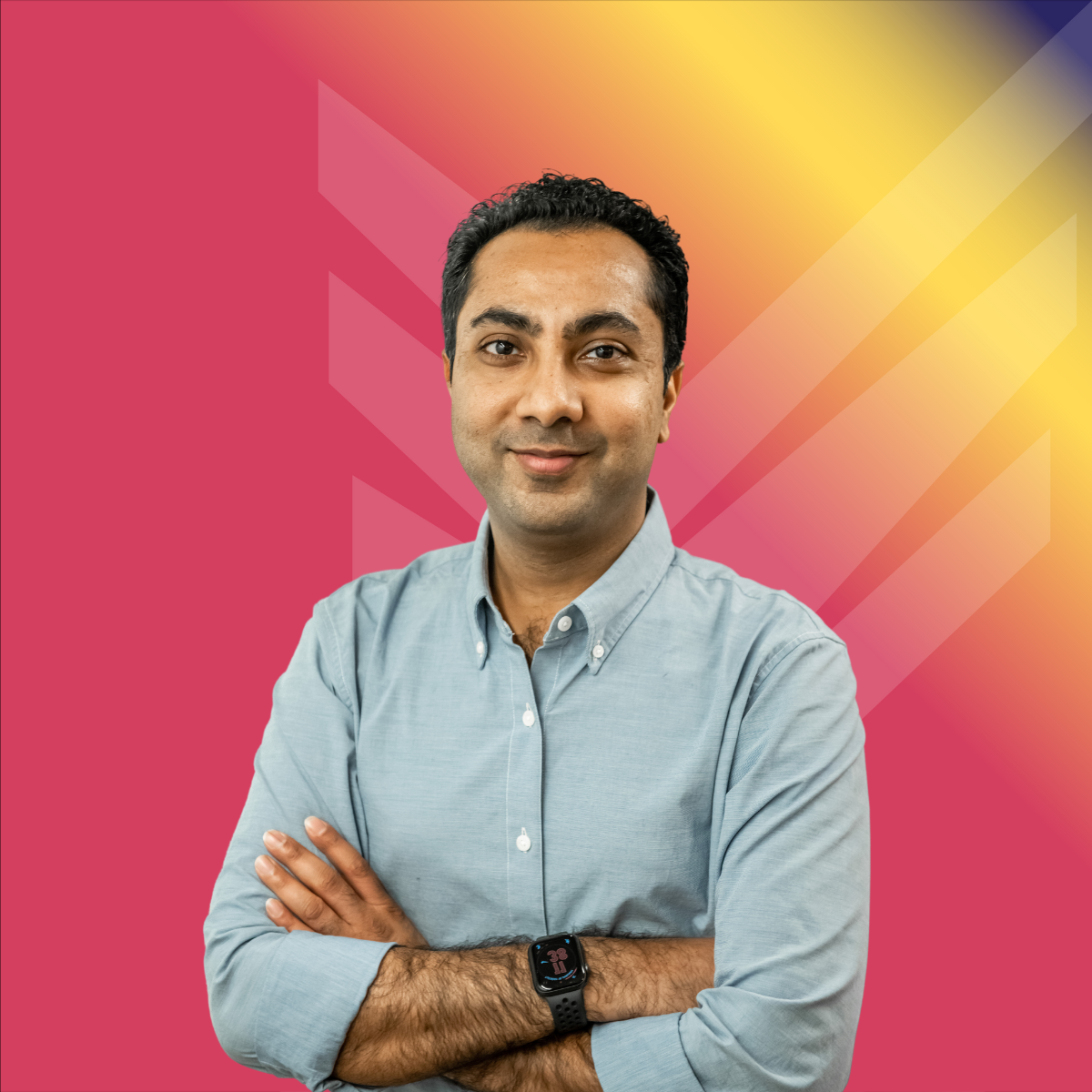 What would you say is the unique part about working here?
I think the unique part is having the opportunity to work with so many different smart people. We've managed to pull together a super motivated team that's truly pumped about the product we're building. We're constantly developing and have been able to create a culture where we can move fast.
What's your productivity trick?
Take breaks regularly. It doesn't have to be long, just proper breaks to refresh your brain. 
Set clear goals first thing in the morning, which gives you a good understanding of what needs to be done. It also enables you to schedule your breaks better. I also like categorising my tasks in size to keep my goals realistic. Is this a big project, medium-sized or small? You only have a certain number of hours in a day, so set ambitious but achievable goals. For me, this helps me to stay focused.
What's a fun fact no one knows about you?
I can write calligraphy with any pen.
What is your team like and what have you learned about them?
When you say team, I think of the product and the tech team combined. There's always a symbiotic relationship between the two teams and we work closely together to achieve the platform we're aspiring to deliver. And in my experience, to achieve the best results, you need to give people space to think freely and for themselves. I mean, I always knew we had a brilliant team, but I'm still amazed by the incredibly smart solutions our team comes up with to this day. So we have a team that is immensely versatile, competent and, to the core, problem-solvers.
What has been your biggest accomplishment on the team?
Our speed of execution. In a short amount of time, we've built a working payments platform. We have had clear intentions from the start and keep delivering on our promises. That's strong!
Who are you inspired by in the company and why?
There's such a diverse group of people at Fiat Republic. I genuinely believe there's something to learn from everybody on the team. We have vast expertise, not just from the industry we're operating in but beyond that. People here have done some amazing stuff in their lives. I learn new stories from our team members daily and I really value that. 
What words best describe Fiat Republic?
We're fast and efficient. We have fun! And we're courageous and bold. We set goals, deliver and achieve them.
What would you say to a person considering becoming a part of Fiat Republic "Eagle"?
If you're looking for a place that's going to challenge you intellectually and in a positive way, look no further! We care about what we do, so if you're keen to be exposed to what it's like to build a business from the ground up, join us on the journey. 
A quote from Sheryl Sandberg describes it well; "If you're offered a seat on a rocket ship, don't ask what seat! Just get on."
What are you working on right now?
One project we've started to build and which we will work on more in the future is the fiat-crypto monitoring. We want to manage expectations given the industry and the more risk-averse behaviour of banks. Our platform will provide relevant on and off-chain transaction information at hand for greater visibility to our banking partners. We're making sure that we're always compliance-first as a platform in order to unlock banking for crypto and enable crypto for the masses.
What excites you most about Fiat Republic's journey and where it might lead us?
Being part of something big from the very beginning and watching it grow and transition. It's not very different from having a child and seeing that child grow and go through different changes. As of today, we're a 25 people-strong team and looking back it just baffles me how much we've grown in such a short time. I mean, it's phenomenal. What won't we be able to do in a year?
Daniel Suszczyk, our Frontend Engineer, left you a question to answer; Have you ever seen the real Fiat Republic Eagle?
Oh, of course! I see the eagle on a daily basis, in my dreams, at the office and soaring high up in the sky at all times.
You're leaving a question for the next Fiat Republic Eagle being interviewed. What would you like to know?
What excited you about Fiat republic when you decided to join?

Our People @ FR series invites you to meet some of our Eagles worldwide. We are incredibly proud and humbled that we have an epic team of vibrant, fun-loving and sharp people at Fiat Republic. Discover what they love about their jobs, how they've grown their careers, what challenges they face and how we are collectively bridging the gap between banks and crypto. If you're interested in joining our flock, this is a fantastic opportunity to learn about our culture, people and how we work!