Meet Pawel Owczarek, Fiat Republic's Software Engineer
His duties stretch far; from backend-related problems to CRM logistics to relationship management. Meet Pawel Owczarek, one of Fiat Republic's Software Engineers. With a broad repertoire 🧙 this tech wiz has earned a solid reputation as a go-to person for anything tech related or interpersonal non-programming-related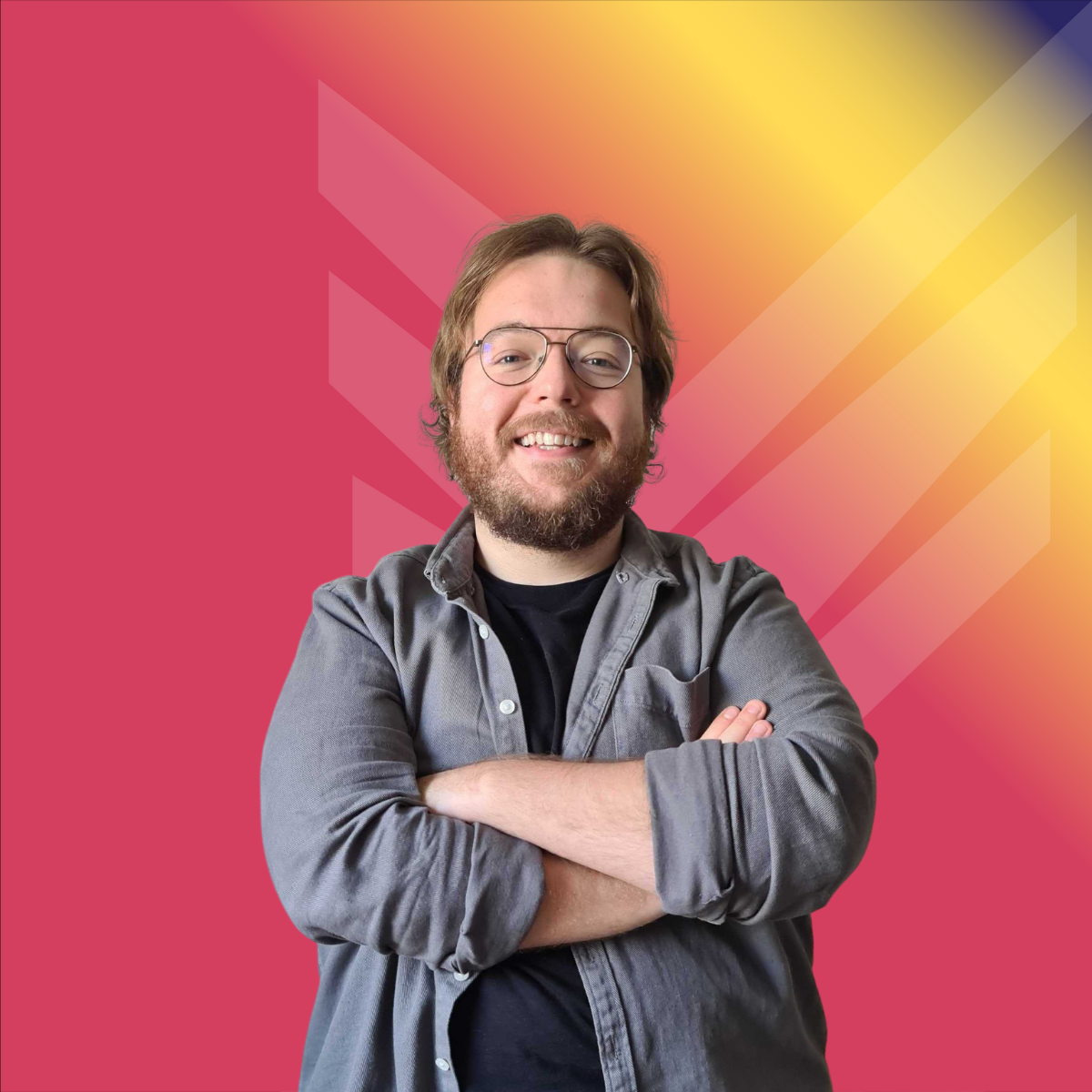 How did you get your start at FR?
I was recommended by Radek Drabina, a former colleague who just recently also joined our team. And after meeting with Martyna Lewinska, our Co-Founder and CTO, I was convinced that Fiat Republic was solving an urgent problem for crypto platforms. The opportunity to join from the very beginning and build the fiat-as-a-service platform from the ground up was exciting for me as a developer.
What would you say is the unique part about working here?
Promises are delivered. I mean, there are many unique parts but the thing that stands out for me is that we are all those things that we claim to be. Goal-oriented, supportive, efficient etc. We set out clear goals for ourselves and we make sure to deliver both internally and externally. That's important to me!
What was your onboarding experience like?
Very positive. Everyone was thoughtful and keen to make sure I had all I needed. I remember being busy from the first day and the collective team spirit from the initial start. I never felt alone!
What's your productivity trick?
My productivity trick is simple but effective. When I need to focus I need to set myself up for success by limiting distractions. I limit distraction by disconnecting from apps and having a solid routine.
What's a fun fact no one knows about you?
I once met the Prince of Punks of Lodz City and went urban exploring with him. Who would've thought that crawling into a long-abandoned factory through a narrow hole in the wall would be so much fun!
What is your team like and what have you learned about them?
The first thing that comes to mind is how diverse we are as a team. When it comes to personalities and skill sets; everyone stands out in some way and everyone is a huge pleasure to work with.
What has been your biggest accomplishment on the team?
I would say that my biggest accomplishment relates to being recognized for putting in extra effort to make the life of my colleagues easier. I love helping other people in any way I can, even if it's something not exactly covered by my job description.
It's been hugely appreciated and it has made me feel like I'm doing something right. For the team, and for me it's been massively important to deliver a quality product but also to create a work environment where people aren't left on their own but instead have all the help they need in order to thrive. Since Fiat Republic is an international team of superstars, we need to go the extra mile with interpersonal efforts to make this the greatest place to work. We care about people.
Who are you inspired by in the company and why?
The whole executive team is very inspiring because they make you feel like they have what it takes to take us all the way to success – the vision, confidence, great ideas and motivation.
It's very contagious – they make you want to be an active part of the company.
What words best describe Fiat Republic?
From the very first day, I was struck by how kind and supportive everyone was. At the same time, it was clear that I'd joined an efficient bunch that likes to move fast and execute quickly. We deliver a stellar product, in no time, without sacrificing quality.
What would you say to a person considering becoming a part of Fiat Republic "Eagle"?
If you want to become engaged and involved with an amazing product and thrive in a positive work environment, Fiat Republic is absolutely the place for you.
What are you working on right now?
For me personally, I will be focusing on creating onboarding documentation for new joiners to the team in order for us to be developer friendly for our own developers as well. In addition to that, we'd love whoever is joining to have a clear understanding of how we do things because new input also means different approaches to software development.
What excites you most about Fiat Republic's journey and where it might lead us?
Knowing that I'm part of something bigger. We have the ambition and the skills necessary to make it to the top, and I'm super excited to be a part of it.
Avinash Agrawal, our Chief Product Officer, left you a question to answer; What excited you about Fiat public when you decided to join?
The first meeting with Adam (CEO) and Martyna (CTO). They struck me as super positive, friendly people and they truly focused on both getting to know me as a potential member of the team and as a person.
You're leaving a question for the next Fiat Republic Eagle being interviewed. What would you like to know?
What advice would you give to your younger self?

Our People @ FR series invites you to meet some of our Eagles worldwide. We are incredibly proud and humbled that we have an epic team of vibrant, fun-loving and sharp people at Fiat Republic. Discover what they love about their jobs, how they've grown their careers, what challenges they face and how we are collectively bridging the gap between banks and crypto. If you're interested in joining our flock, this is a fantastic opportunity to learn about our culture, people and how we work!