Meet Pawel, Fiat Republic's Principal Engineer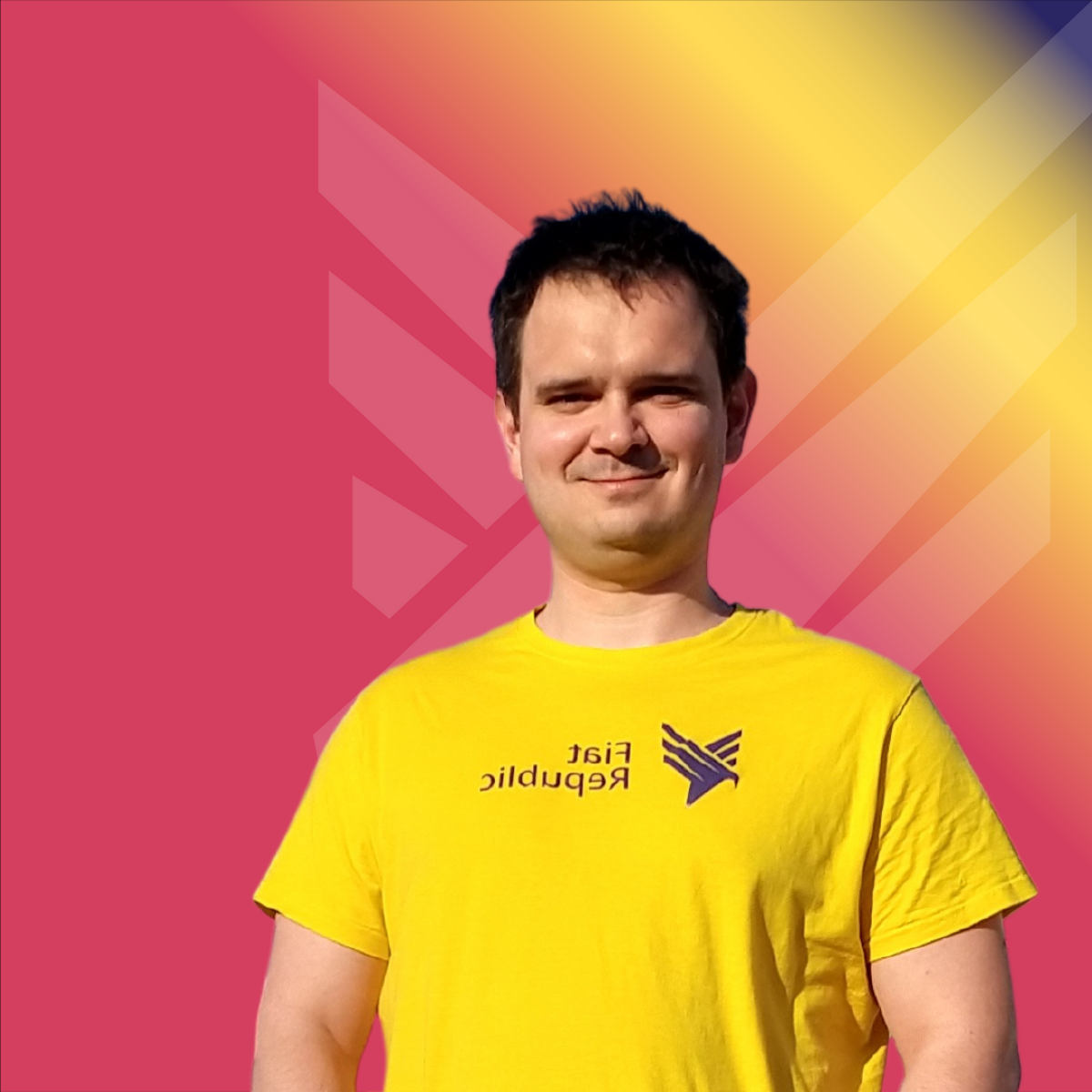 How did you get your start at Fiat Republic?
Martyna, our CTO, was looking for people to kickstart things around here and I was the first hire apart from the founding team. I started out as a freelancer coder and as things progressed, we decided to go full-time.
What would you say is the unique part about working here?
For me and from a technical perspective, it's an exciting time to be part of this space and to be part of a company in its initial startup stage. We're still a small tech team which means that we have an internal architecture that allows quick deliveries and a steady flow in production. We solve concrete problems with a tight turnaround time.
What's your productivity trick?
Keep it real, stay focused on the problem and don't try to solve problems you don't have. As a programmer, you tend to create new problems to solve when you get access to new shiny toys to play with. I know that as I used to be guilty of it. Staying focused is key.
What's a fun fact no one knows about you?
I moved to Australia with my family for a year in 2019 and came back just before COVID broke out.
What is your team like and what have you learned about them?
Our tech team is very versatile and everyone has vast knowledge in their respective area. We all have different personalities, which is clearly demonstrated in how we approach problems and design our solutions and work processes. Some of us are focused on the bigger picture and tackling the problem right away and some of us are focused on small details and specific features. At the end of the day, we complement each other very well.
What has been your biggest accomplishment on the team?
Building the first version of our platform as there were only two of us from the tech team when we kicked things off. I was still a freelancer at that point, so it was pretty remarkable that we were able to deliver a real transaction already in March 2022.
Who are you inspired by in the company and why?
When you're working with computers, you really come to cherish interpersonal skills, which is why I'm genuinely inspired by my fellow colleague Pawel Owczarek, who's a Software Developer in our team. He brings such compassion for his work and approaches people with deep kindness – a genuinely nice person and team player.
What words best describe Fiat Republic?
We're bold, focused, we own and don't blame. We dare to challenge each other and take ownership of our tasks. I believe this is the best way to build a tech team and culture to achieve long-term success.
What would you say to a person considering becoming a part of Fiat Republic "Eagle"?
In the tech team, we take a lot of ownership of our code and don't push down responsibility. The company is still in an early phase, so if you're into getting the opportunity to own and have accountability for technical decisions and grow on a professional and personal level, Fiat Republic will be a great fit for you.
Can you share anything exciting team projects you're working on?
We are now working on an integration with a big US provider, so we've just established banking standards and procedures. Each integration and provider is different, meaning the tech team has to build and cater to unique solutions. This keeps my job really interesting as I have to crack new problems daily and learn stuff while doing so.
What excites you most about Fiat Republic's journey and where it might lead us?
So, we started this journey not so long ago and we are already at a stage where we are handling payments with real money. That is huge! The incredible growth we've experienced showcases that we found a pain point in the system which crypto platforms are clearly grappling with – and we're well on our way to solving that problem. I believe we've gone down a road with many exciting things up ahead.
You're leaving a question for the next Fiat Republic Eagle being interviewed. What would you like to know?
What does a good day at work look like for you?
Our People @ FR series invites you to meet some of our Eagles worldwide. We are incredibly proud and humbled that we have an epic team of vibrant, fun-loving and sharp people at Fiat Republic. Discover what they love about their jobs, how they've grown their careers, what challenges they face and how we are collectively bridging the gap between banks and crypto. If you're interested in joining our flock, this is a fantastic opportunity to learn about our culture, people and how we work!