Meet Daniel, Fiat Republic's Frontend Engineer
He is responsible for everything our clients see, he gets inspiration from 🎧🎼🎮 and for Fiat Republic, he's the one serving our look and feel. And so much more. Fiat Republic's Frontend Engineer Daniel Suszczyk is a jack of all trades when it comes to his experience in front-end development, having worked with several government projects, within the real estate sector and with different banking systems.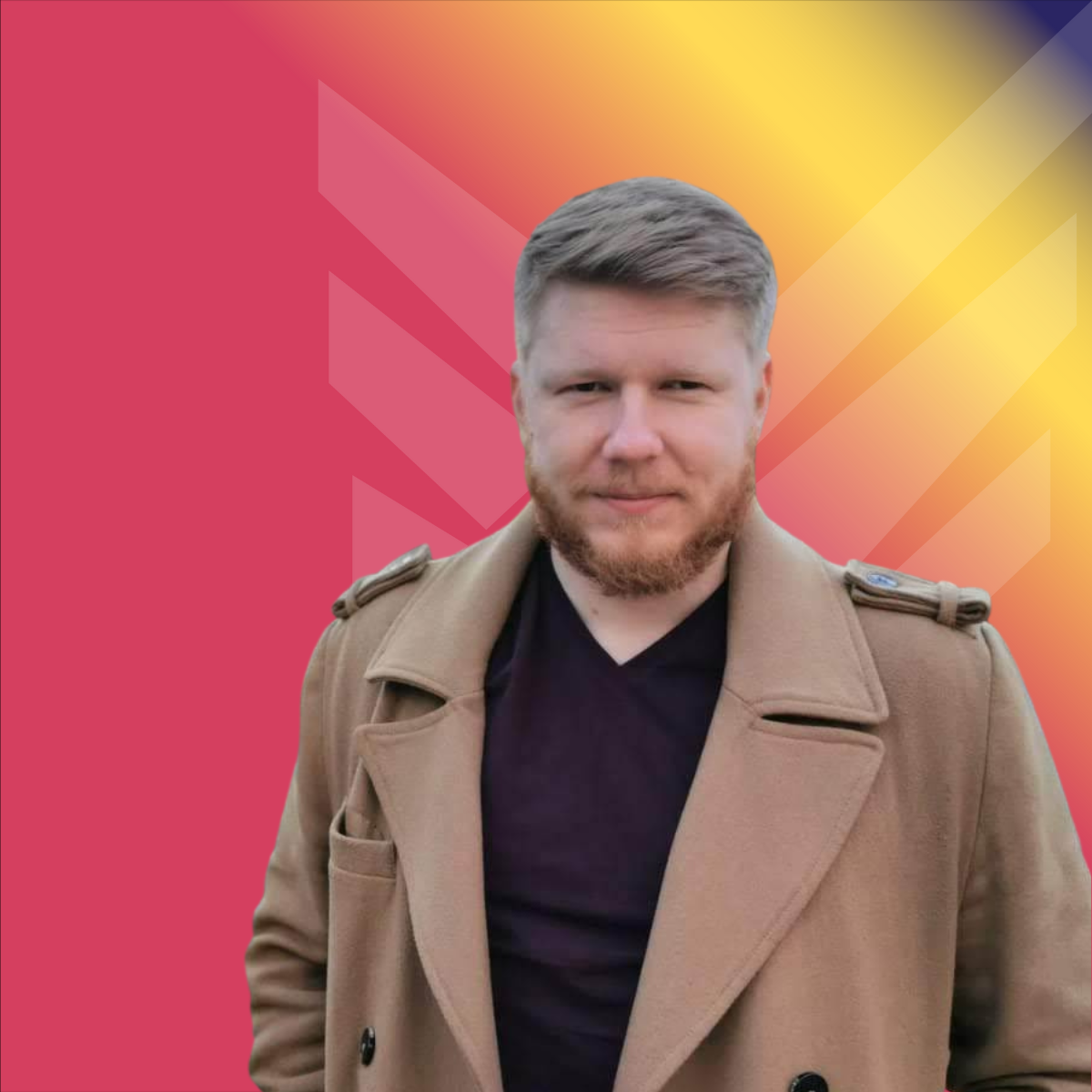 How did you get your start at Fiat Republic?
I was keen to get into the fintech/crypto space and work for a startup. So when Martyna Lewinska, our CTO, reached out to me, I was very interested. That was my initial meeting with Fiat Republic and how I got my start.
What would you say is the unique part about working here?
The atmosphere for sure. We have a lovely bunch of people and I remember everyone being kind and helpful from the get-go.
What's your productivity trick?
Ok, I know it's not for everyone but I'm into electronic and trance music. It helps me to stay focused. So find a good list on Spotify, potentially throw in some pop music to get the right mix and then you're good to go 💪🏽I would say that's my productivity trick!
What's a fun fact no one knows about you?
I've been in crypto for years but still don't drive a Lamborghini. I am still working on it, haha!
What is your team like and what have you learned about them?
The team is open-minded, is continuously there for you and willing to help. We sometimes differ in our opinion but always end up with a great solution.
What has been your biggest accomplishment on the team?
If you start with the bigger picture, I'd say my accomplishment is to deliver a simple solution to complex problems. I recently also introduced Cypress to our team, an end-to-end testing application where I can easily simulate user situations in our interface and troubleshoot, which is super helpful when we realise new features to the platform for example.
Who are you inspired by in the company and why?
I feel everyone at the company inspires, serves their role well and brings something to the team. Since I'm on the tech team, I want to give extra kudos to two people I've been working closely with; Kuba for always being patient and helpful and Martyna for being incredibly optimistic. Her encouragement motivates me to do a good job. 
What words best describe Fiat Republic?
We're progressive; new ideas are always welcome. We challenge; we are pushing each other to grow. We're flexible, everyone serves positiveness and last but not least, we are solving a really important and interesting case; bridging banks and crypto. I think that's epic!
What would you say to a person considering becoming a part of Fiat Republic "Eagle"?
I would just ask, don't you want to be part of something big from the very early stage and create real impact on decisions made within the company?.
What excites you most about Fiat Republic's journey and where it might lead us?
The most exciting is knowing I'm a part of something which may be a game-changer in crypto adoption.
You're leaving a question for the next Fiat Republic Eagle being interviewed. What would you like to know?
Have you ever seen the real Fiat Republic Eagle?
Robert Kraut, our Software Engineer, left you a question to answer from previous People @ FR interview; If you could work from any country in the world, which country would it be?
For me, there's no place like home. So I would choose Poland because I have everything I need right here.

Our People @ FR series invites you to meet some of our Eagles worldwide. We are incredibly proud and humbled that we have an epic team of vibrant, fun-loving and sharp people at Fiat Republic. Discover what they love about their jobs, how they've grown their careers, what challenges they face and how we are collectively bridging the gap between banks and crypto. If you're interested in joining our flock, this is a fantastic opportunity to learn about our culture, people and how we work!