Navigating Fiat Strategy: Winning the Long-Term Race
Embarking on constructing or evaluating your fiat strategy is a high-stakes race with potential pitfalls. These could disrupt your fiat access, present operational challenges, or impact your users' experience. Here's how to steer clear and secure victory.
Read part one here and part two here.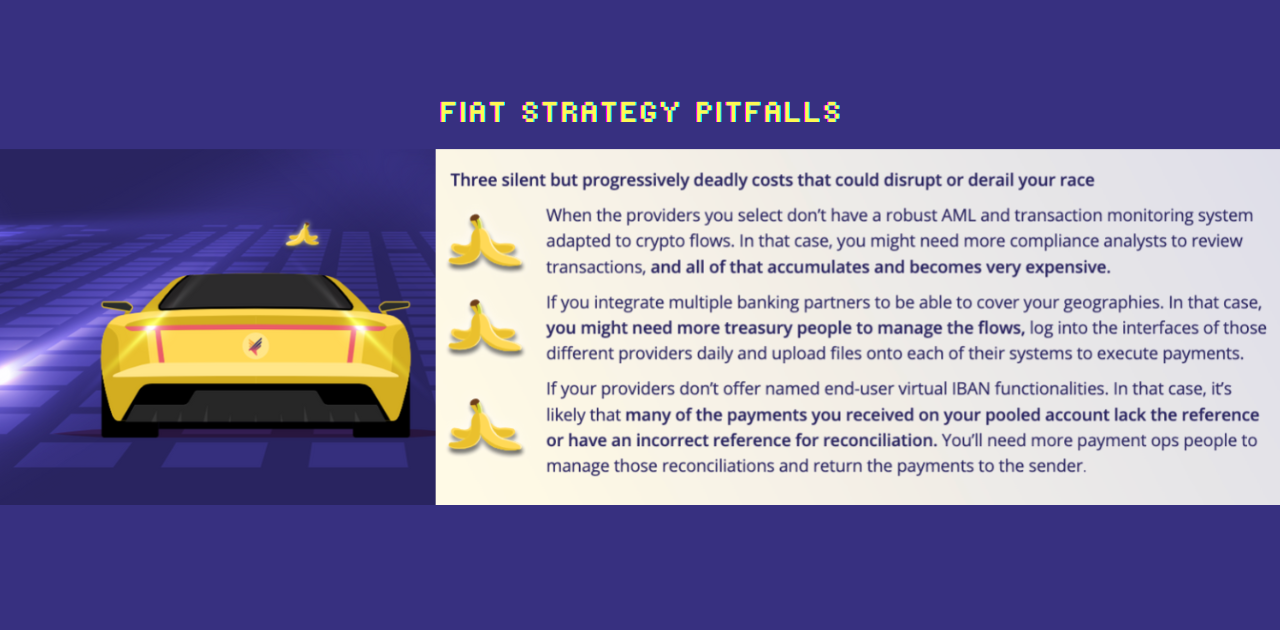 1. The Balance of Immediate and Future Goals
Your immediate focus might be setting up your fiat system to ensure smooth pay-ins and pay-outs for users. But remember to gaze at the horizon too. Have a roadmap for your journey from local to international markets. Your chosen fiat provider should support your currency needs and be part of a crypto-friendly ecosystem.
2. Aligning with Your Pit Crew: Internal Stakeholders
Fiat's strategy is a team sport, touching every business function. Ensure your strategy aligns with the needs of each function, especially treasury and payments operations. Engage your technical team early to prevent delays and platform issues.
3. Avoiding a Partner Traffic Jam
Choosing too many partners could lead to a tangled web of tech integrations. Investing in a single relationship with built-in redundancy can help you focus on improving your fiat strategy rather than constantly troubleshooting it. As Kaloyan Yanchev from Trading 212 says, "Minimising the number of partners and investing in those relationships helps streamline operations and unlock superior services".
4. Unmasking Hidden Costs
Beware of hidden costs that could sneak up like unexpected speed bumps. Some providers may appear cheaper initially, but extra costs for complete breadth solutions, monthly minimum/platform fees, and onboarding can pile up.
Choose a provider that integrates multiple banks into a single platform to avoid higher costs down the line. Watch out for stealthy cost factors such as the absence of a robust AML system, the need for more treasury personnel with multiple banking partners, and increased payment ops costs due to reconciliation issues.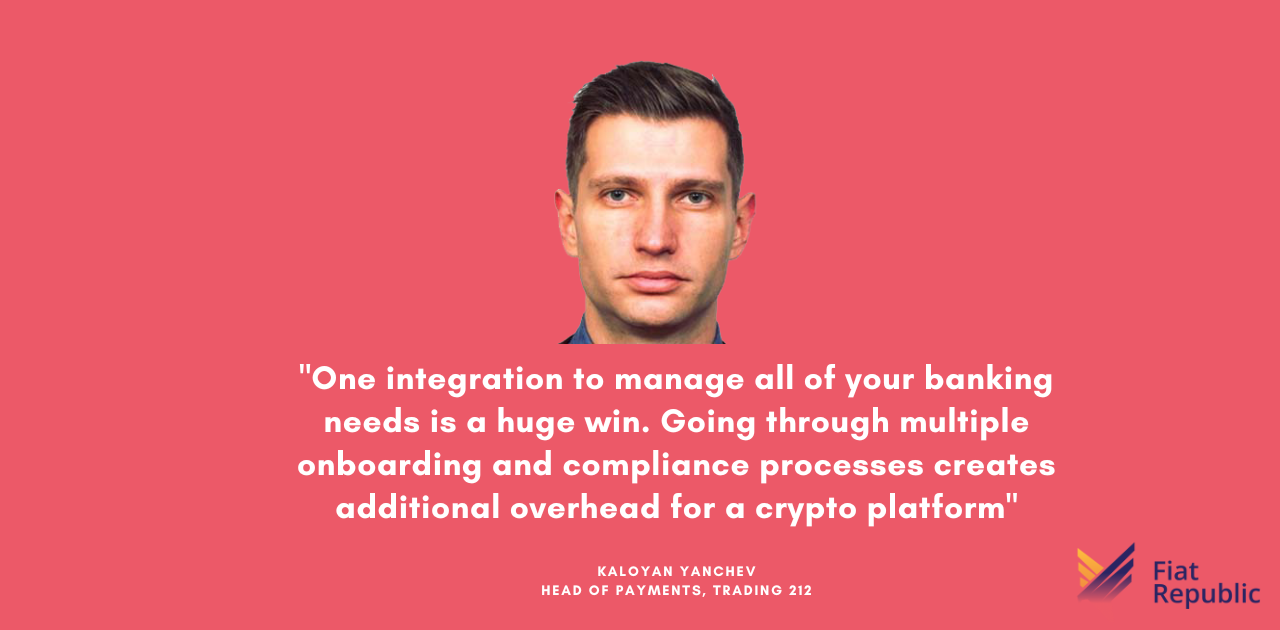 In conclusion, crafting a successful fiat strategy is a marathon, not a sprint. It requires a well-planned route, a cohesive team, a reliable partner, and a keen eye for hidden costs. With these in mind, you're set to win the fiat strategy race.
Want to read the Fiat Car Racebook to learn more about a winning fiat strategy? Check it out here